Sydney St-Germain, PT (resident)
Sydney graduated with a Master of Health Sciences in Physiotherapy from the University of Ottawa, in 2020, as well as with an Honours Bachelor of Science in Human Kinetics, in 2018. She has gained experience in various fields, such as orthopedics, neurological rehabilitation, nephrology, family medicine, and cardiovascular rehabilitation. This exposure allows Sydney to analyze and implement a varied and personalized plan of care for each patient.
Sydney grew up playing many sports. She had the honour of representing the University of Ottawa as a member of the Varsity Women's Soccer team. During her undergraduate degree, the team earned a Bronze Medal at the National University Championships. Throughout her athletic career, Sydney sustained multiple sport-related injuries. The varying levels of care she received during her own rehabilitation motivated her to provide the highest level of patient care in physiotherapy.
Exercise and well-being have always been a passion for Sydney. She also holds a certification as a Personal Training Specialist, allowing her to apply specific exercise-based treatment with her patients.
Moving forward, Sydney plans to pursue post-graduate courses and certifications relating to Manual Therapy and chronic pain treatment to enhance her practice.
Shayne Lefebvre-Lalonde, PT
Shayne graduated from the University of Ottawa in 2018 with a Master of Health Sciences in Physiotherapy. He gained experience managing orthopedic, geriatric, athletic, and cardiorespiratory cases through various clinical placements during his studies. The orthopedic cases he has dealt with include muscle strains, ligament sprains, post-operative care, joint pain, motor vehicle accidents, and various spinal issues. He gained field experience as a high school football first responder during his undergraduate degree.
His passion for rehabilitation stems from injuries he sustained as a teenage competitive soccer player. As a clinician, he promotes a balanced approach including education, exercise, and manual therapy in order to help you reach your goal.
Shayne is a member of the Canadian Physiotherapy Association, and currently holds the following certificates: Manual Therapy Level 2; Active Release Technique – Spine Level 1; Mechanical Diagnosis Therapy Part A – The Lumbar Spine; Treatment and prevention of running injuries.
Michelle studied physiotherapy with a specialization in the management of musculoskeletal conditions, getting her Master's degree from McGill University and an Advanced Health Care Practice degree from Western University. She has the designation of FCAMPT (Fellow of the Canadian Academy of Manual and Manipulative Physical Therapy), which is regarded as the highest level of manual therapy and advanced clinical reasoning training available across Canada.
With this training she can effectively help her patients in cases such as sprains, strains or tears, as well as injuries to ligaments, muscles, tendons or articular cartilage (meniscus, labrum). She can also provide care for joint pain and arthritis, disc herniations, neck pain, headaches, dizziness, low back pain, sciatica and more. She has extensive experience managing patients following motor vehicle accidents and work injuries, as well as delivering post-operative care.
Her experience managing sports injuries and concussions began with the McGill Basketball and Football teams. She has had the opportunity to learn about concussion management through McGill's rigorous screening and treatment program developed by Dr. Delaney, the head physician for the Montreal Impact Soccer Club and team therapist for the Montreal Alouettes and McGill Football. She is responsible for concussion screening and return to play decisions with the Hawks Junior A and U-18 hockey teams and collaborates with athletic trainers and coaching staff using a step-wise approach to reintegrate the athlete to their sport.
She is currently specializing in pelvic floor physiotherapy. She is trained in the management of urinary incontinence, including urge and effort incontinence, and in the management of prolapses. She is looking forward to bringing this emerging specialty to the clinic and making care accessible in this region.
Finally, Michelle participates in community engagement through taping and movement science courses delivered to local high schools, as well as by supervising university and high school students undergoing placements at the clinic. She is committed to Lalonde Physio's mission of bringing specialized, quality care to our community.
Patrick received his BSc (PT) with Magna Cum Laude honors from the University of Ottawa in 2008. After winning the 2010 Ontario Duathlon Championships, he moved out West to enjoy the mountain life for a year. Upon his return, he was selected to complete a Master of Clinical Science (field of Manipulative Therapy) at the University of Western Ontario. Once this was successfully completed, he then ran through America along the Appalachian Trail, completing 57 ultramarathons back-to-back (see adventure blog). After 8 years of practice, he decided to settle in his hometown and give back to the community he grew up in.
Since the age of 12, Patrick has enjoyed endurance sports. He has competed at an international level in road biking, national level in triathlon, duathlon and running as well as enjoyed various team sports in high school. When he is not helping out patients at the clinic nor training or reading the latest research, Patrick enjoys spending time outside on his family's hobby farm.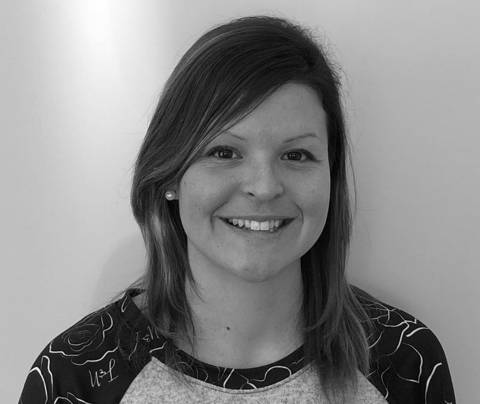 Geneviève Thibodeau, osteopath
Graduated as a physical rehabilitation therapist in 2006, Geneviève worked for 5 years in a physiotherapy clinic helping people with ligament, joint and muscular injuries after motor vehicle and/or workplace accidents.
In 2008, she began her 5 year study in osteopathy at Collège d'Études Ostéopathiques de Québec to enhance her knowledge and practice. She opened her own clinic of osteopathy in her hometown, where she worked with over 1000 patients between 2011 and 2017. Genevieve just finished an essay entitled: The effect of an osteopathic treatment on a women suffering of a lumbar herniated disc and sciatica.
Her practice can treat patient of all ages who have musculo-skeletal, nervous system or digestive troubles. Also mother of a young boy, the treatment of pregnant and post-partum women is one of her passions.
She also has a passion for sports. During high school, she practiced basket-ball, flag-football and cross-country running. Currently, she's enjoying alpine skiing, jogging and triathlons. In next June, she will take part in Mont Tremblant's Half-Ironman.
Established in L'Orignal last year, she will be happy to meet you and take part in this community.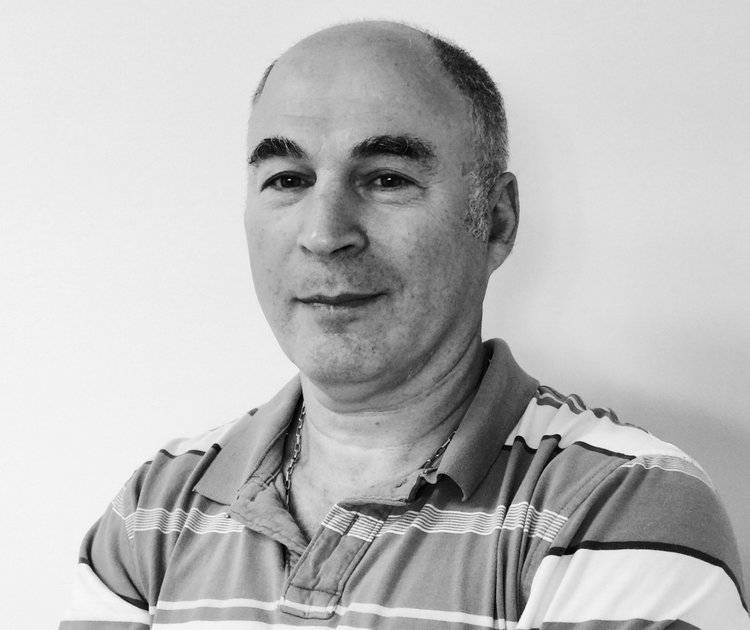 Yuri Yusopov is a Registered Massage Therapist who graduated from the International Academy of Massage Therapy in January 2015.
Conditions treated include headaches, jaw pain (TMJ), dizziness, neck and low back pain (including sciatica), post-operative care, ambulatory care, sports injuries, repetitive strain injuries (ex: tendinitis, bursitis) and other various musculoskeletal dysfunctions of the arms and legs.
Intervention includes soft tissue release, trigger point release, myofascial release, joint mobilizations and manual lymph drainage. Furthermore modalities include exercise prescription (stretching, strengthening, balance, etc.), taping and patient education.
For many years, Yuri has enjoyed endurance sports and martial arts (boxing, Taekwondo, MMA). As a health professional, he strongly believes he himself must be an example of strength and health. His motto resonates through the proverb: ''Doctor, heal thyself'' where one must attend to his own defects to set a good example.
When he is not helping patients at the clinic or training or studying, he enjoys spending time with his family, skiing, fishing, scuba diving and oil painting.